In design blogs, magazines, and even Pinterest (duh, everything is on Pinterest!)... there have been a lot of rattan chairs hanging around.... See...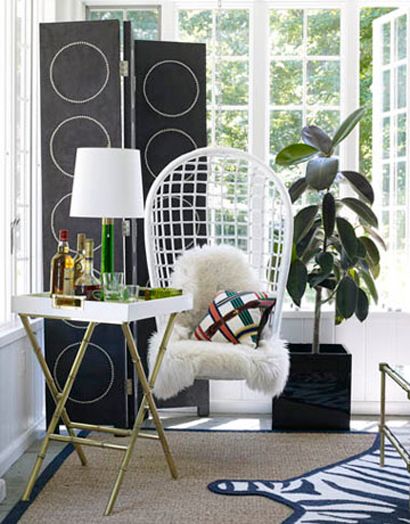 So way back in the day, when I first moved in, the house came with this funky old rattan chair (
this post
proves I had the idea first!)
Old and dusty... it hung out for a few years, but I took some time to pretty this guy up with some soap, water, a little TLC and a cushion!!
That's the fun thing about design trends is that they come back around. This chair got plenty of hang time long before I was born and now its trending again. I've got a cushion in the works and then I'll be prepared to show you another funky find that I've been able to refresh to modern times!
Adios Amigos!